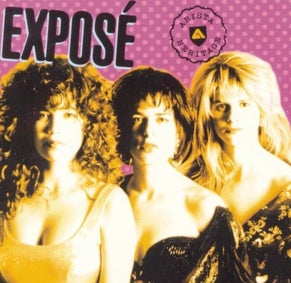 Just in time for another
shitty batch of economic data
, the unforgettable girl group Expose, which went through many members but should be credited for never making the blonde the lead singer, is
reuniting
, news that filled me images of afternoons spent scouring Contempo Casuals for the perfect choker and/or bodysuit and/or granny dress. Because all are on display in their 1992
video
"I'll Never Get Over You Getting Over Me," sure to be a
hugely
educational primary source for rock historians interested in tracing the awkward transition from
strapless ballgowns and Aqua Net on catwalks
to bonfires, combat boots and slightly subtler shades of eye shadow necessitated by the dawn of "grunge." Click the pic for some awesome nineties poseur ensembles from the obviously
Singles
-inspired video. [
Houston Chronicle
,
Expose Online
,
YouTube
]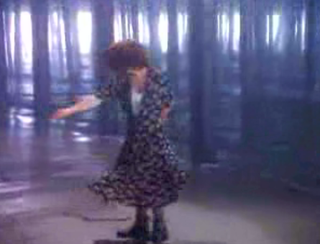 You can't see, but those are FISHNETS and COMBAT BOOTS. You know, because she's repping Miami.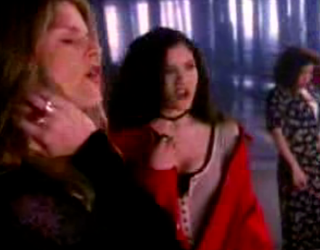 Personally I liked to rock three or four sterling silver rings at a time, but you know, she's still pretty cool.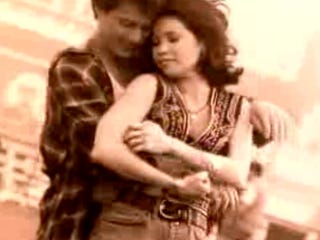 Oh, the sepia flashback! God, don't they look happy? (Not!) And check the Lisa Stemple laid-back hippie-chick ensemble. You won't see this lady contributing to the hole in the ozone layer with any of that aerosol hairspray, no way.
Oh, and purchasers of this seminal adult contemporary hit on Amazon also bought: