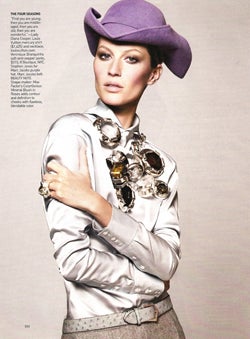 When we
posted
the latest LOL
Vogue
(from the August issue) there was one image for which we had no caption. We asked, you answered. After the jump, the finalists… And the winner.
Finalists:
staircases
: STRAITJAKETZ CUZ MODDLES SEW EMOSHUNAL
DinaRonson
: sutl joory, ur doin it rong
DinaRonson
: razbry buray, i thinx i <3 u
Eeva
: UH OH I HAZ SWET PACHIZ NO LUKIN AT MY PITZ!
recidivicious
: PIMPIN AYNT EEZY. SRSLY, DIS BLEENG WAIS A TUN.
CrossWord
: PAUL REVERE MODDLE IZ IN UR RTICUL 'LERTIN UR COLONISTS
babygotbacktalk
: HUGZ NOT DRUGZ. WELL, MAIBEE DRUGZ.
UritKollx
: mah rox hurtin mah frox All LOLworthy! Congrats. And the winner,
lolababy
: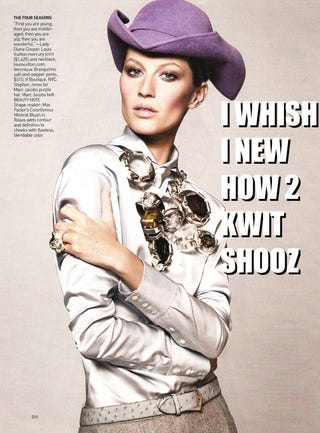 lolababy, please e-mail dodai@jezebel.com for your cheezburger prize. Earlier:
LOLVogue: I Can Haz Wind Tunnel?