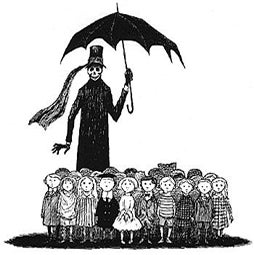 It's been a busy week. Month, even. We've had controversies, good press, bad press, new people and lots of tech probs. And so our beloved Hortense has written a missive, originally posted on Facebook, and it's for you guys, the readers and commenters. She writes:
Hello Doves!
I've been fielding some questions from many people as of late, so I thought I would take a stab at answering some of them in convenient Facebook note form. Oo-de-lally!
It has been a pretty rough week for everyone, but I would like to thank those of you who participated in the discussions on the boards in a calm and civil manner. I understand that many people are hurt, angry, and upset- but I was very impressed to see so many commenters express their feelings without resorting to vicious personal attacks. There is a lot of healing that has to be done, but the fact that many of you were willing to talk openly (and also to listen!) is a sign that that process is underway, as slow as it might seem to be.
So let's get to biz-ness, yeah? (You guys, I have a problem with saying "Yeah?" after every sentence now. I have to stop watching British television.)
1. Meetups/Facebook
If you are looking for local commenter meetups, the best place to start is by adding "Jezebel Dot Com" —not the Jezebel Fan Page, though you certainly can add both! :)— to your FB Friends list. Jezebel Dot Com is a member of nearly every Jezebel-related Facebook group out there, from London to LA, so you can easily find a group in your area by clicking the links on the Jezebel Dot Com page. It might take a few days for your friend request to be accepted- but hang in there!
2. Don't Ban Me, Hortense!
Dudes, I am not out to get you. I only ban people who are clearly breaking the rules set about in the Commenter Etiquette Post.