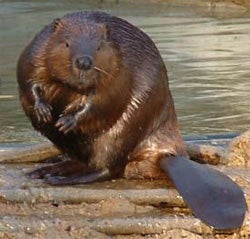 Not to in any way indicate that we have anything less than the utmost horror and offense for torture, but Lt. Col. Diane Beaver who once urged our armed forces to conduct more brutal interrogations at Gitmo, testified today before the Senate Armed Services Committee about her role in torturing various people. Even when the jokes aren't appropriate, we still have to make them. [Washington Independent]
Really, it was the fault of this video, which you should not listen to at your office without earphones, that explores in great depth why the news media didn't cover the "John McCain called his wife a cunt" story. [Erica Saves the Day, Glamocracy]
Also, studies show you're drinking more than you think you're drinking, so tip your bartender well! [LA Times]
Oh, what you wanted real news? Fine. Check in with me after the jump.