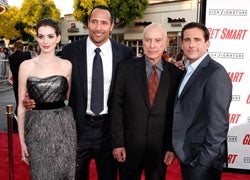 Before we critique clothes, there is something I must tell you: Jared the Subway Guy was at this premiere. Billed as "Actor Jared Fogle," no less. It was just a head shot so I can't comment on his duds. But I think we can all appreciate the implications of this. Anyway. Methinks you'll find the fashions as head-scratching as I did. Anne Hathaway, as usual, called her stylist's raison d'etre into question. I fell in love with an actor I've never heard of. Kevin "Hercules" Sorbo channeled… Something not good. Oh, and some dentist's daughter looked really cute. After the jump!
The Good: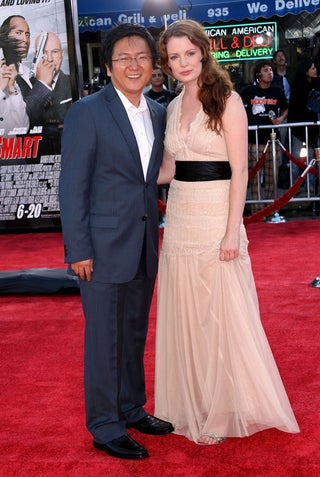 S
None of the news wires saw fit to identify this dame beyond "Actor Masi Oka's guest." (They were probably too busy fawning over thespian Jared Fogle.) So, for our purposes, said guest will simply be known as "Best-Dressed Woman on the Red Carpet."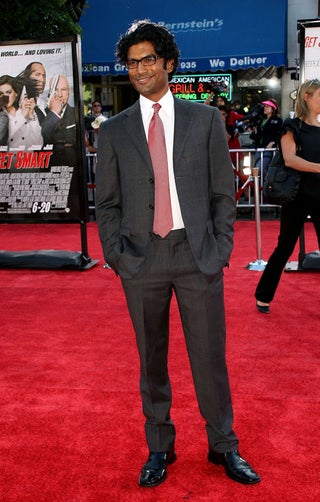 S
Goodness gracious! I don't know who actor Sendhil Ramamurthy is, but that hasn't stopped me from doodling his name in my notebook, mit hearts, for the past hour.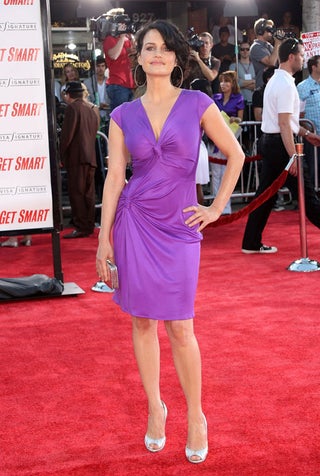 S
I do feel that, under other circumstances, Carla Gugino's dress could be a "Bad." And yet, she looks lovely.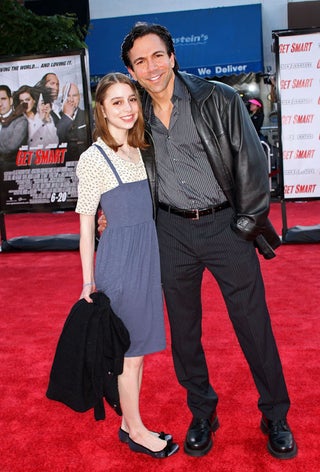 S
This couple is ID'd as "Dentist William Dorfman and Daughter Anna." Whose dentist? Carrell's? The Rock's? Anyway, doesn't she look sweet?
The Bad: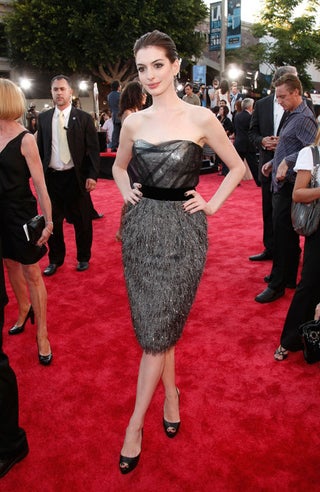 S
Perhaps you have gathered that I am as gentle a creature as Gary Cooper in Friendly Persuasion. And yet, sometimes Anne Hathaway makes me mad! If you had her genetic and monetary advantages, would you show up at red carpet after red carpet in gowns that were both boring and ugly? Why?!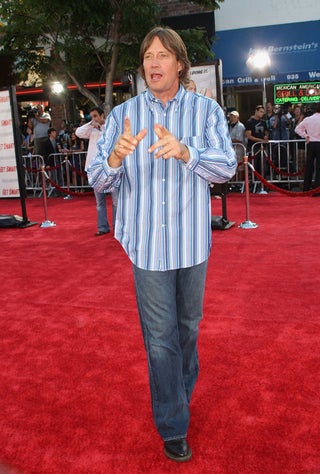 S
I think "Why?!" also works here. Kevin Sorbo, kids.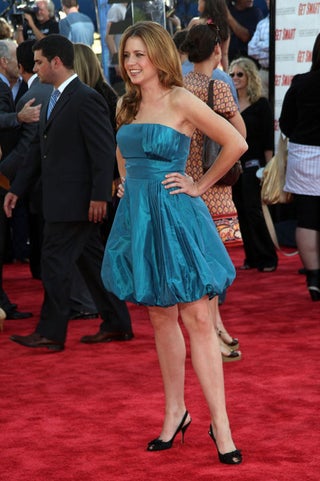 S
Do you think it gives me pleasure to put Jenna Fischer in "Bad," especially when she's showing so much Office solidarity? Of course not.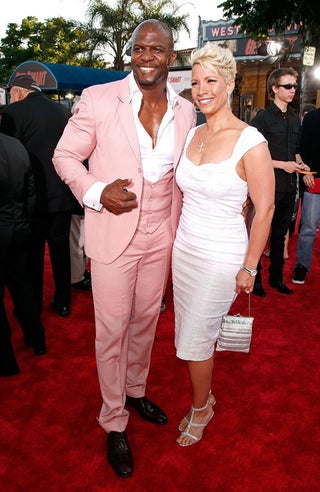 S
My issue with Terry Crews (with wife) is, curiously, actually one of fit. Doesn't Gatsby wear a pink suit at some point? It was probably really well-tailored, though.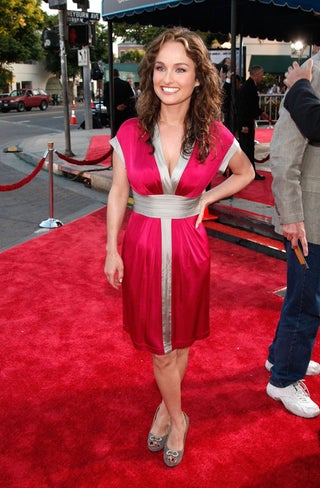 S
I always stick up for Giada de Laurentiis on food site commenter boards (yeah, I said it) because I think her recipes work. Sadly, I don't think this dress does.
The Ugly: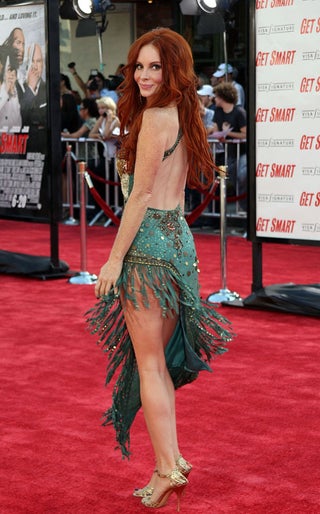 S
Tragically, I was unable to find a single shot where Phoebe Price wasn't whirling around like a dervish. However, there were enough discrete shots of each component of the dress to amply bear out its inclusion in this category. Evidence includes: sheerness, patchwork.
Getty." />