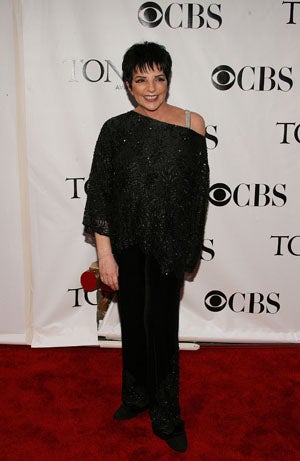 Ah, the Tonys. When the hearts of a million high-schoolers in Cats T-shirts go pitter-pat. The Broadway community owes it to these kids to really bring it one night a year, and I gotta say… The Miss Saigon lover in me was disappointed. I wanted more glitz, more tack, more joie - what we got was a lot of tasteful black. Marisa Tomei, Laura Linney, Mary-Louise Parker, Christine Baranski, Daphne Rubin-Vega and many more appear in The Good, The Bad and The Ugly, post-jump.
The Good: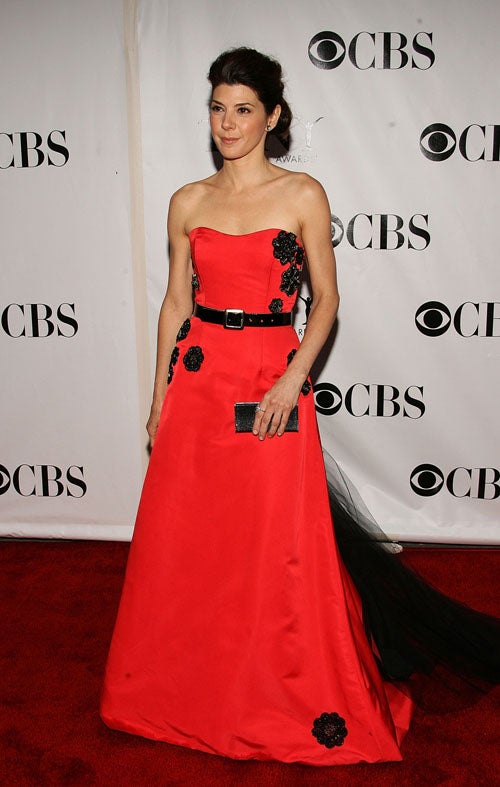 S
Marisa Tomei brings it.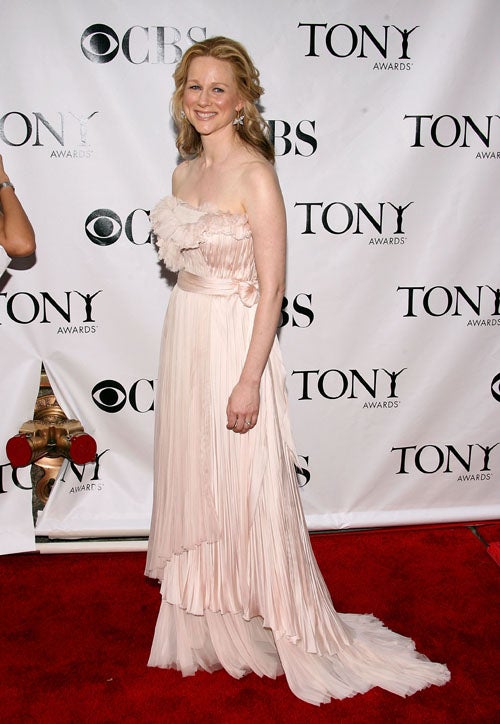 S
I love it when Laura Linney reminds us she's glam.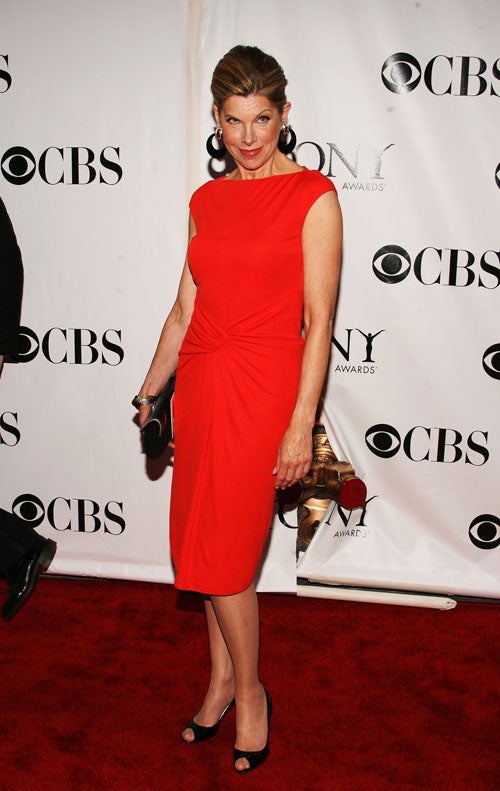 S
Christine Baranski always camps it up, awesomely.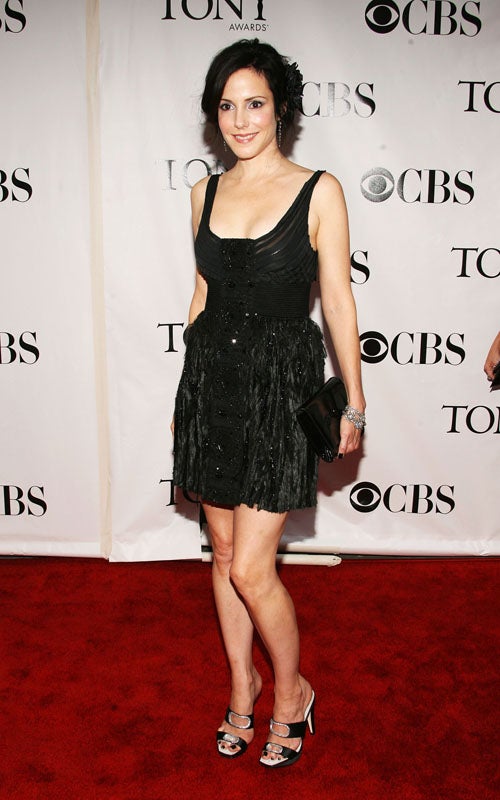 S
Really want to invoke those "It's a business doing pleasure with you" ads, but can't think of a way. Anyway, Mary-Louise Parker.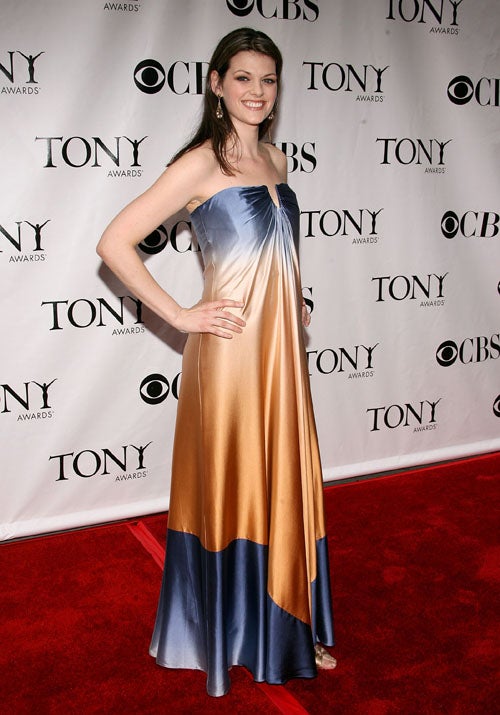 S
Kate Shindel's tie-dye number works, adds some much-needed youth to the r.c.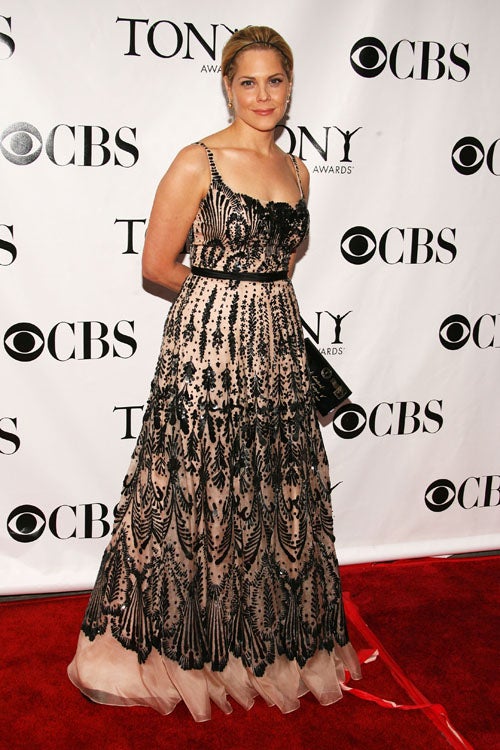 S
I always feel like, if you have one major red carpet a year, why not make the most of it. Mary McCormack obviously agrees.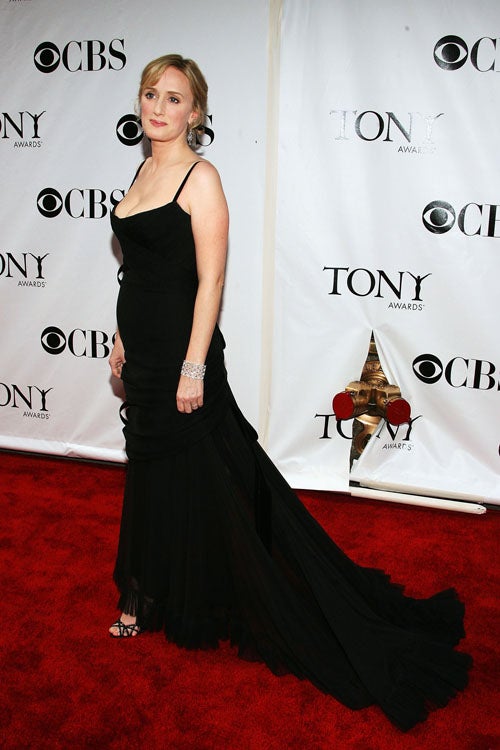 S
...as does Jenna Russell's train.
The Bad: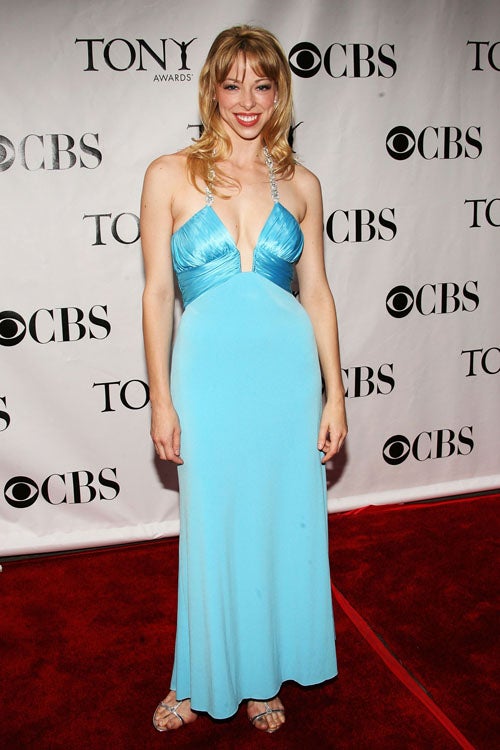 S
We all know how I feel about crimes against breasts. Lacey Kohl, j'accuse.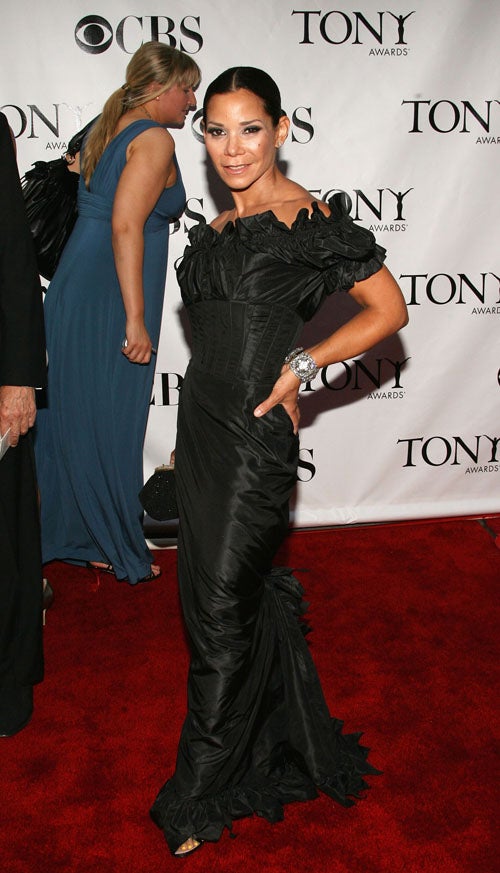 S
I don't know, guys. I mean, Daphne Rubin-Vega must have really liked this gown to choose it… Why can't I see what she does?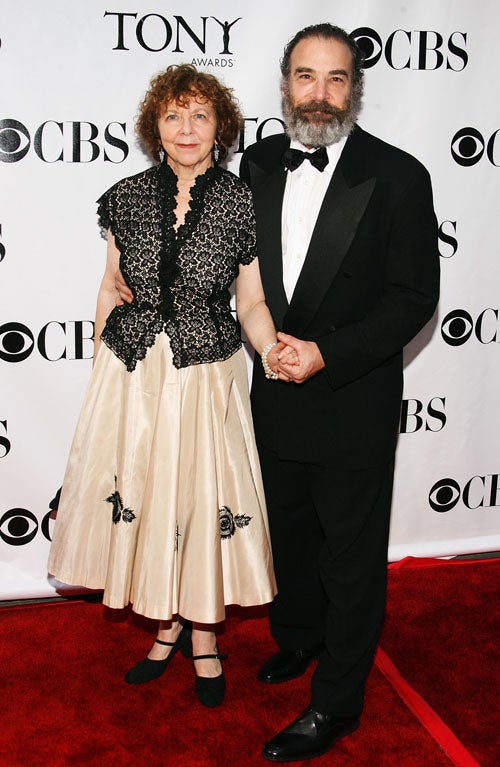 S
I think it goes without saying that the Viennese Waltz pose Kathryn Grody is striking with husband Mandy Patinkin is awesome. Sadly, the proportions of her ensemble just aren't working.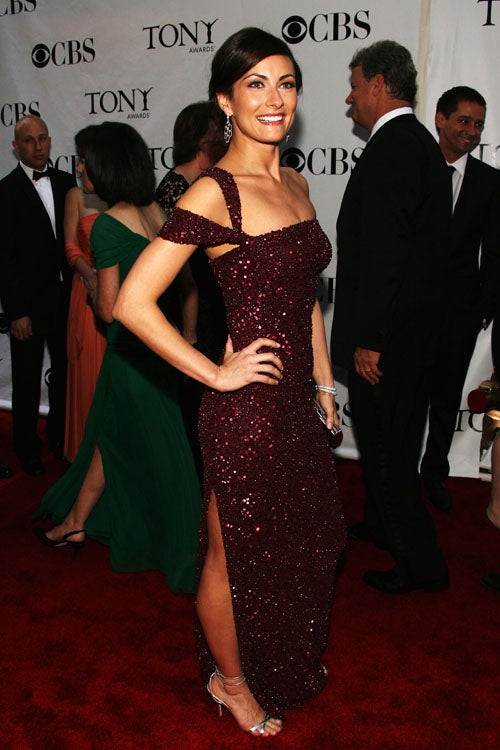 S
Laura Benanti's got the glitz, but it feels a little Vegas.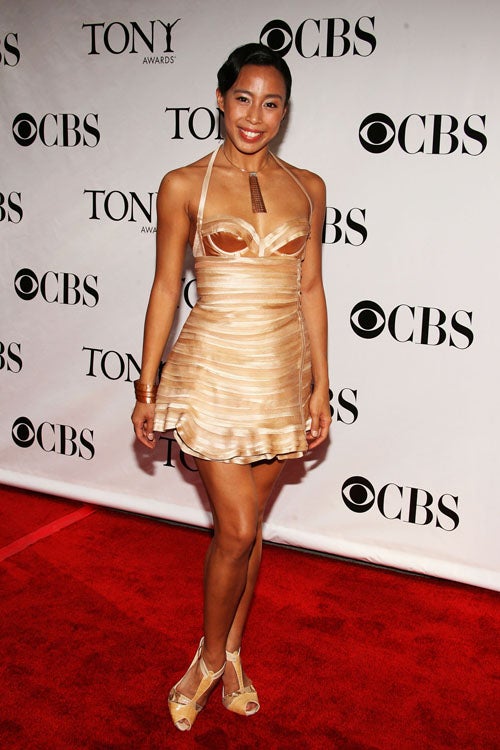 S
Mayumi Miguel almost rated "Ugly." In the end, though, I didn't think her unfortunate frock had enough imagination.
The Ugly: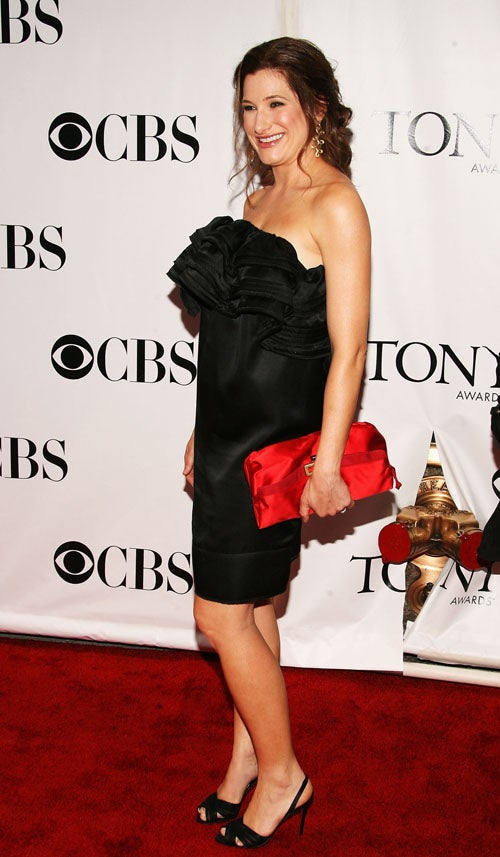 S
Kathryn Hahn, on the other hand, seems to have hit upon a surefire "Ugly" formula: random, tumor-like growths of fabric.
[Images by Getty.]