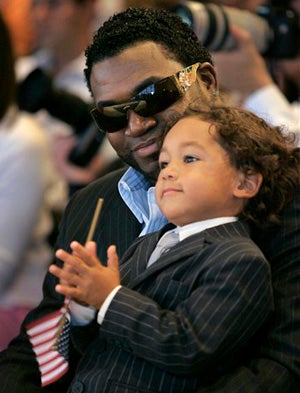 As if you didn't know, gas prices aren't coming down any time soon. [HuffPo]
Because of all those floods in the Midwest, neither are corn prices. [NY Times, Washington Post]
But Obama VP-vetter Jim Johnson's going down, and not in the sexy Tom Colicchio way. [Wall Street Journal, Moe]
And you know what else might be going down, if some people have their way? An unfettered First Amendment. I'd be more outraged, but we've already lost part of that search-and-seizure one, but, hey, check out the gun one! That one's still going strong. [NY Times]
I was gonna look for something about wine doing a body good, but I'm not sure I can talk about that anymore. It might not be totally accurate and who knows how someone will choose to interpret the First Amendment after they read the last article. So, wine might or might not be good for me, but it'll definitely get me drunk if I drink enough. That's accurate.