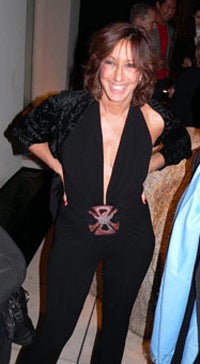 An incognito PETA operative posing as a style-maven turned up at Donna Karan's Manhattan home on Wednesday; the undercover "agent" was invited in, offered a beverage, and when Donna came home, shoved a portable DVD player with footage of animals being slaughtered alive for their pelts in the designer's face. Said Donna, "I've seen all these [videos], but for me it's just purses and accessories." [Page Six]

OMG genius: In its March issue, Harper's Bazaar has recreated a minute-by-minute reenactment of the wait for the Spring 2008 Marc Jacobs show [Fashion Week Daily]

Project Runway held its finale fashion show this morning. We were there. Pictures begin going up in ten minutes.