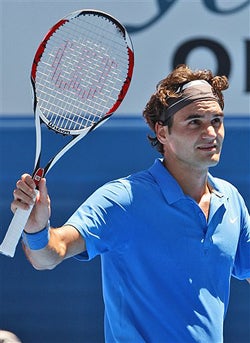 Yesterday we talked about what the women are wearing at the Australian Open. The men deserve equal time, but their outfits are boring. So, instead of fashion, we're focusing on fucking. As in sex faces. How do these guys score when they, um, score? Find out, after the jump.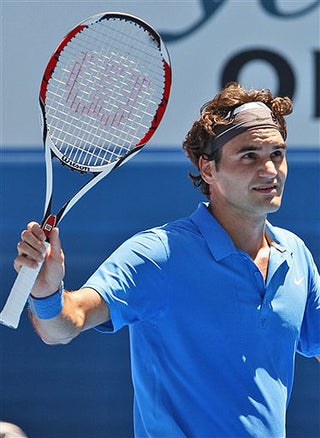 S
This is Roger Federer, of Switzerland. Anna Wintour of Vogue really loves him, she buys him presents and takes him to fashion shows. He's won two rounds so far. But what about his sex face?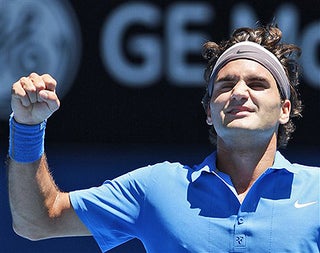 S
Federer's sex face: Not hot.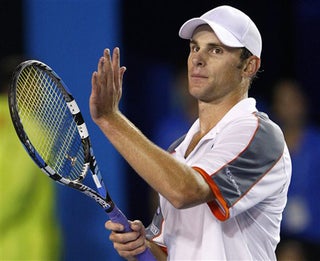 S
Andy Roddick is from the good old US of A. He won his first two rounds but was defeated by Philipp Kohlschreiber in round 3.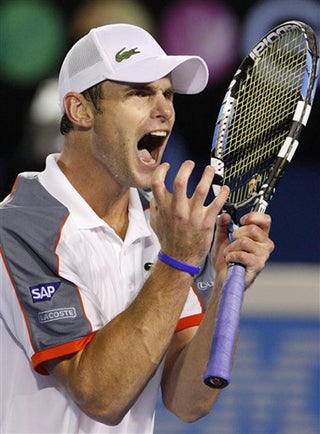 S
Andy's sex face: Intense!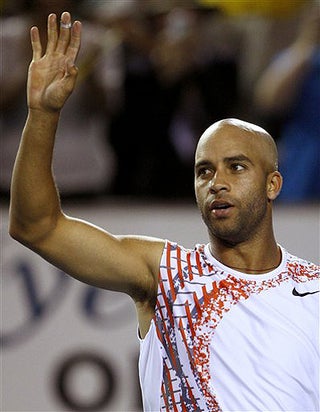 S
James Blake is another American repping in Oz. He's won two rounds so far.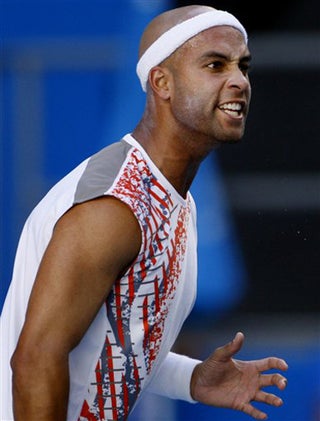 S
Blake's sex face: Focused!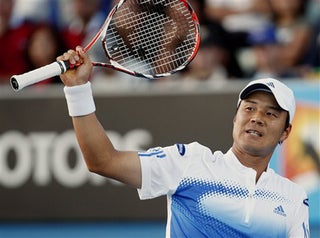 S
Korean player Hyung-Taik Lee is having mixed results; he won round one of Men's Singles but lost round two, then won the first round of doubles, then lost the second.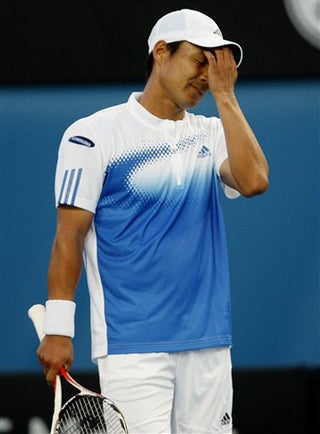 S
Lee's sex face: Uh, Premature ejaculation?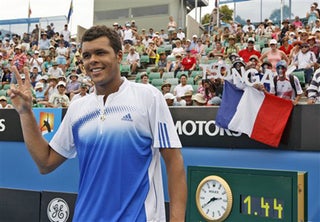 S
Jo-Wilfried Tsonga is from France and has won three singles rounds and a doubles round so far, though he also lost one doubles round. Still, he's looking good.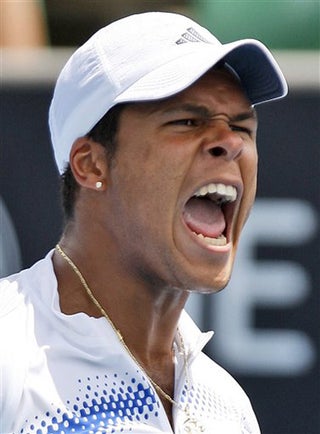 S
Tsonga's sex face: Ferocious.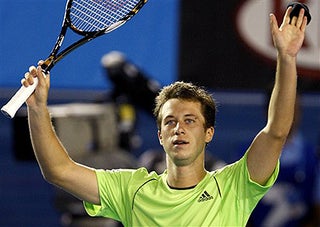 S
Germany's Philipp Kohlschreiber has won three men's singles rounds in a row and kicked Andy Roddick's ass.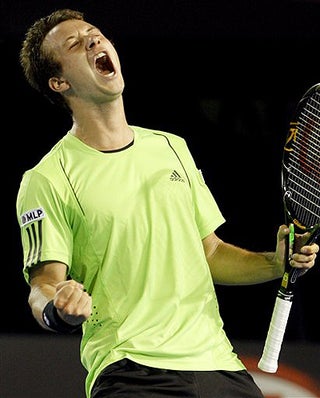 S
Kohlschreiber's sex face: Fine German engineering.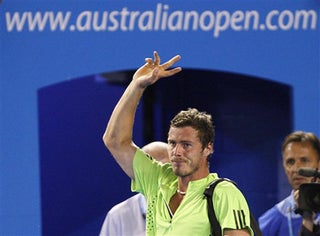 S
It might not look like it here, but Russian Marat Safin is so completely shaggable. As in extremely hot. No, really. look again.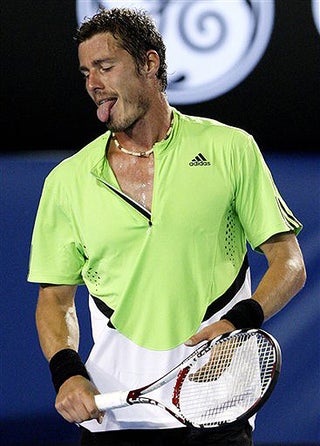 S
Safin's sex face: Satisfying.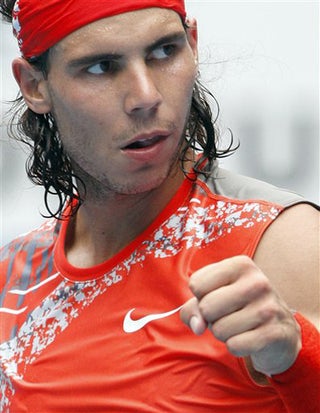 S
Oh, Rafael Nadal. This Spanish Fox is from Mallorca and has won all three rounds he's played so far.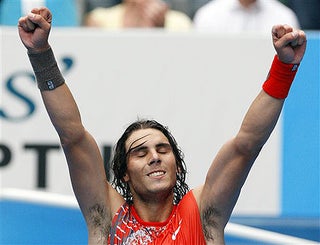 S
Rafael's sex face: Victorious!
Added bonus: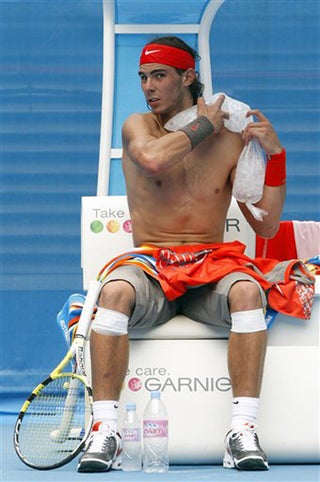 S
Rafael: shirtless! (You're welcome.)
[All images via AP.]
Earlier: Girly Fashions At The Australian Open: Game, Set, Matching Headbands