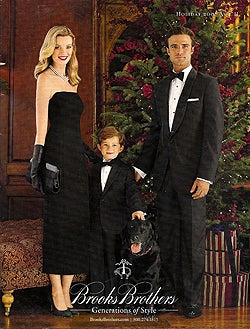 The Brooks Brothers catalog is for WASPs or those interested in dressing like WASPs. The clothes are safe, classic, predictable and boring, but the models are actually scintillating...when they have dialogue and backstories supplied for them! After the jump, slip into your loafers and have a brandy by the fire with Muffy and the gang. Plus: The answer to the question, "Are there any black people in the Brooks Brothers catalog?"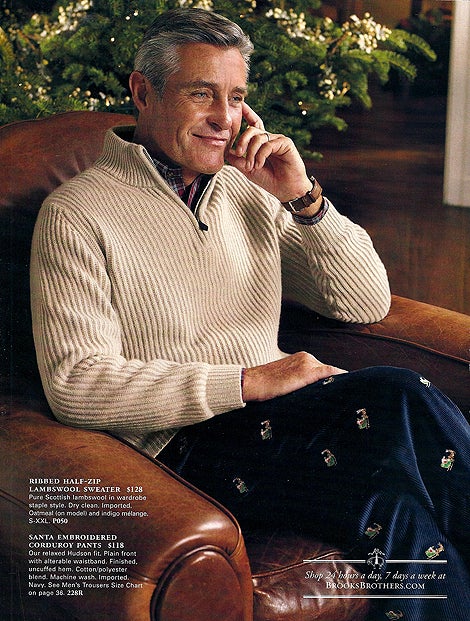 S
Poor Mr. Drummond really misses Willis and Arnold.

(Sweater, $128; corduroy Santa pants, $118)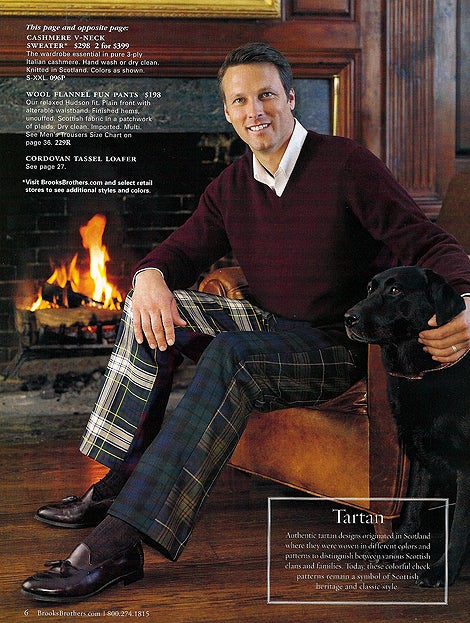 S
When Warren Allerton Standish Pennington the Third wears his "Fun Pants," Blackie the Lab knows he'll be drunk before noon.

(Cashmere V-neck, $298; Fun pants, $198)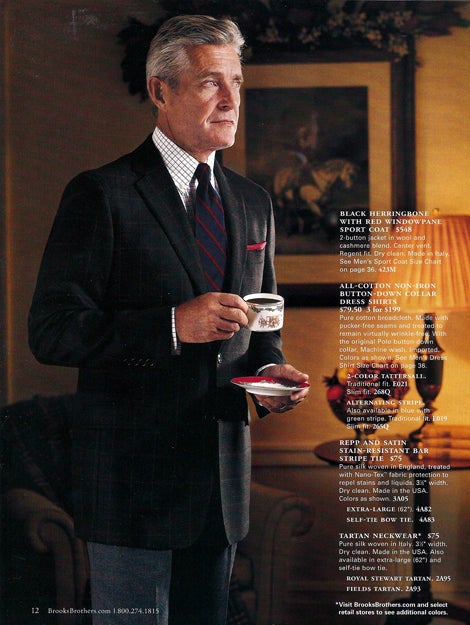 S
"What do you mean, there's a black man running for president? Of which country?"

(Sport coat, $548; dress shirt, $79.50; Repp tie, $75)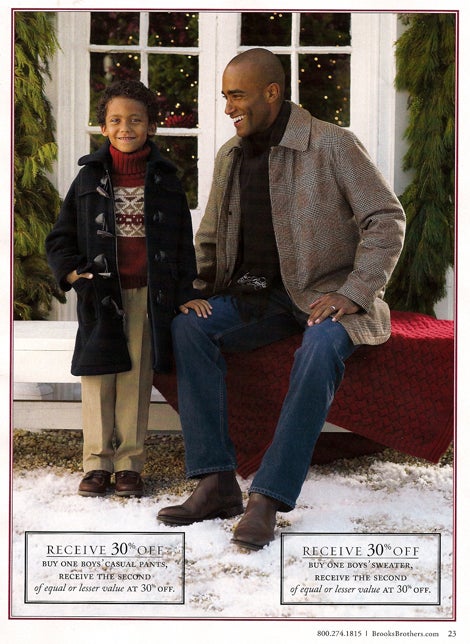 S
OMFG black people!!! Oh, but they're outside. Phew.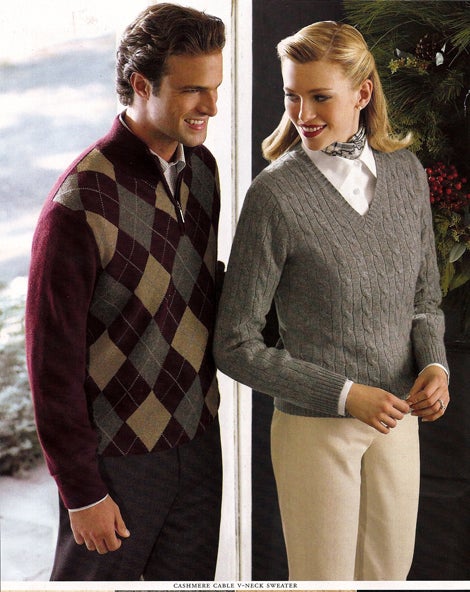 S
"Hey, Muffy, remember that time we did it in a horse stall at the stables? You got hay in your hair. That was so hot."

"That wasn't me, jackass, that was my brother Biff."

(Cashmere argyle zip sweater, $428; cashmere cable knit sweater, $298)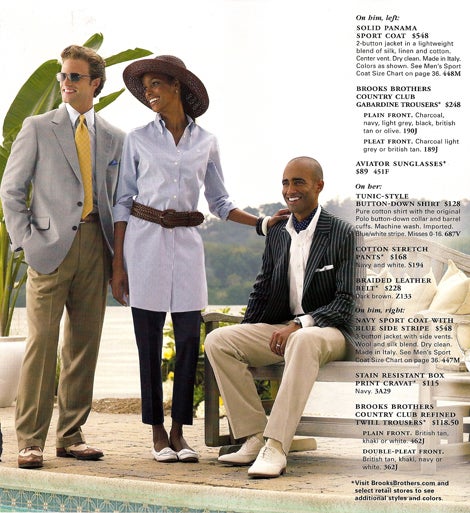 S
Art director: "So, according to company guidelines, you can stand next to the white guy, you just can't touch him. You can only touch the black guy. In fact, it's best if you touch him, because we don't want anyone thinking there's any hanky-panky going on between you and the white guy. In fact, we should get a wedding band for that black guy. And make sure it's very visible. OK, great. Everyone smile!"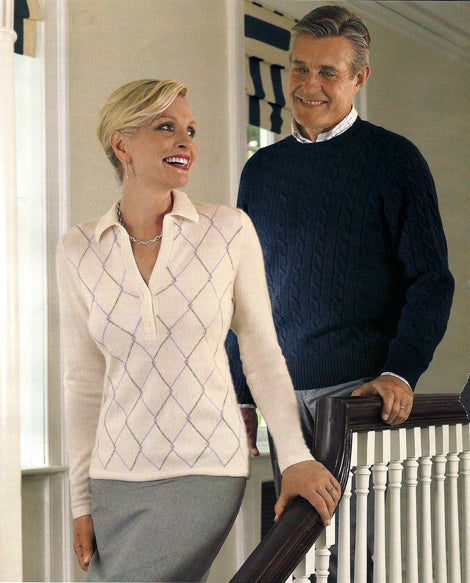 S
Viagra not included.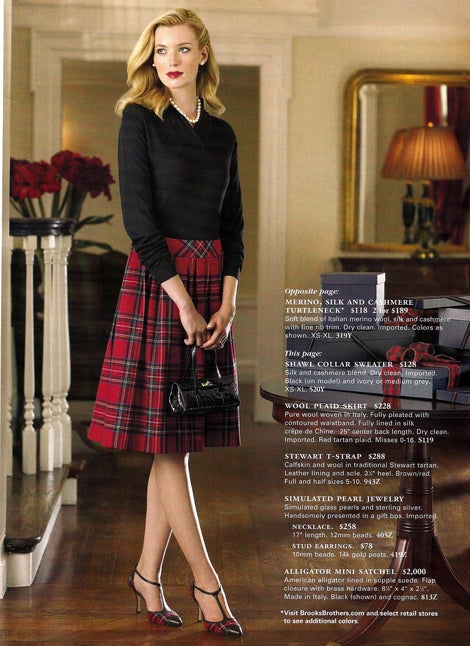 S
Crap, this is actually quite nice.

(Shawl collar sweater, $128; wool plaid skirt, $228; Stewart T-strap shoe, $288; Alligator mini satchel, $2000)
Earlier: Bloomingdale's "Gifted": Overpriced Brand Names R Us

Doctors Foster & Smith: The Crazy Cat Lady Catalog

J. Crew's "Very Merry Gift Guide"

The Vermont Country Store: For Old Alcoholics & The Kids Who Enable Them

Bergdorf Goodman: My Kingdom For A Fountain Pen