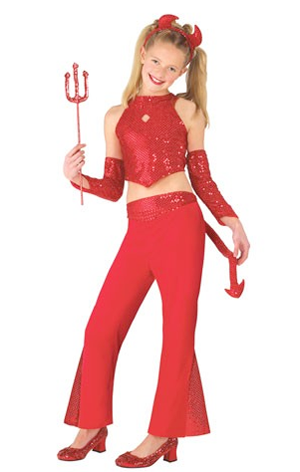 To our ever-expanding list of things parents should not subject their children too, we would like to add stripper costumes for Halloween. As hipster parenting blog Babble points out: "...while boys have a lot of simple, innocent options — cop, fireman, astronaut, Rosie O'Donnell — girls, even very young girls, are left with slightly more disturbing options. Witch slut. Witch whore. Baby witch cheerleader slut. From hell. Who dresses their kids in this crap?" Writer "Cryitout" especially didn't like this outfit:
It got worse as the girl costumes got older, as if every year in a girl's life means another inch of skirt above the knee. And it had me wondering. "Would anyone ever sell a Chippendale outfit for young boys? Would a parent ever buy one?"
Sadly, we think even the answer to that is "yes".

Take Back Halloween: No More Baby Sluts
[Babble]