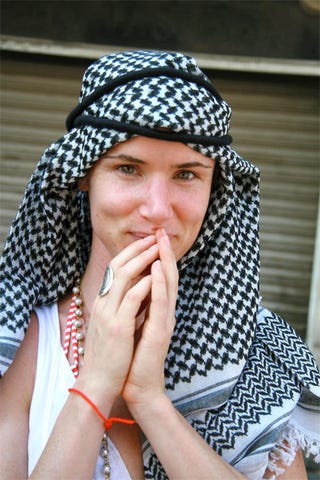 The market totally rallied today, especially Apple, which meant the rich got richer! How very appropriate for the second anniversary of such an historic occasion of poor getting poorer! In other news, census data suggests America's middle class is not exactly thriving.

The government of Pakistan is about to be led by a his-hers couple with years of dysfunctional history and bad blood between them. Allies, just like US.
The Taliban released most of their South Korean Christian hostages in exchange for an agreement from the government to withdraw their troops from Afghanistan because some countries are too small to just flat-out refuse to "negotiate with terrorists" and now the Taliban has added legitimacy and remember how they were the ones who housed Osama Bin Laden in the first place? Yeah, scary.
Richard Jewell, the security guard falsely accused of the 1996 Olympic bombing, died.
Image via Bauer-Griffin