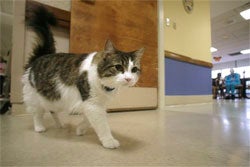 German actor Ulrich Muehe, so brilliant in this year's The Lives of Others died yesterday of stomach cancer. He was 54 years old. [BBC]
Contempt citations! Mmm - tasty! [CNN]
The Taliban: Not so patient, it turns out! [CNN]
Bob Barker may no longer be the host of The Price Is Right, but his plea to have your pet spayed or neuter shall remain. [USA Today]
5 U.S. casualties identified today.