*Inspired by Shirley MacLaine's assertion that the best parts for actresses fall into one of the above categories.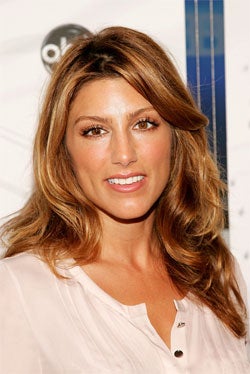 Strangely-underutilized actress and
currently-divorcing
newlywed Jennifer Esposito, 34, (
Spin City
,
Crash
) has signed on to star alongside Val Kilmer in the indie film
Conspiracy
, in which she'll play "the hardworking single mother of an 8-year-old daughter and the survivor of an abusive marriage," says
The Hollywood Reporter
.
Conspiracy
concerns a wounded war veteran (Kilmer) searching for a missing former colleague in an Arizona town; Esposito will, not surprisingly, play his girlfriend. Who at some point, we predict, will probably need rescuing.
Esposito In 'Conspiracy' With Kilmer
[HollywoodReporter]