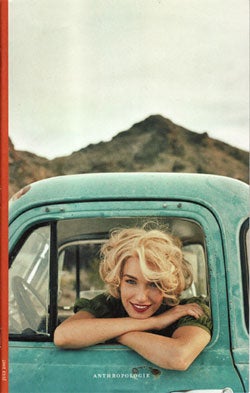 Okay, the last time an Anthropologie catalog came floating through our mailbox slot, we promptly picked it up, salivated a little bit, then promptly threw it across the room. Not today! The new Anthropologie catalog has a little something for every wannabe Rapunzel — er, Marilyn Monroe? What's up with that model's hair, right? — and at prices that are a bit more affordable (if anything in this catalog can be called "affordable") than usual. After the jump, some favorites, including the sweetest 'lil dress, a few pairs of flats, a piece of art we neither have the money nor the room for, and the perfect, shady summer bedroom. (Ugh, do we sound like Lucky magazine? Kill us now!)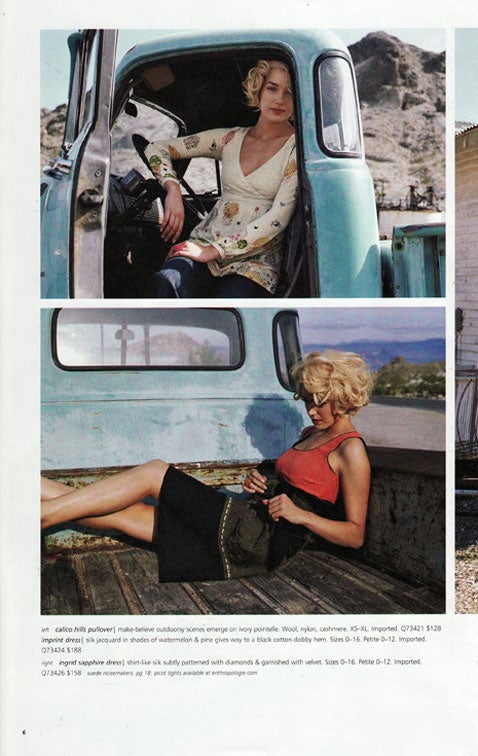 S
This "imprint dress" (bottom) has a great color combination and we're suckers for details like exposed stitching. Not an awful price, either ($188).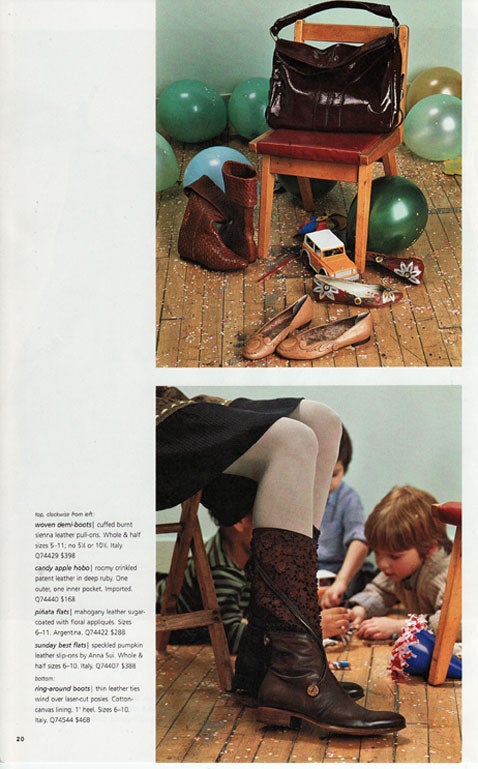 S
Pretty much the perfect catalog page. Up top: A ruby-red bag ("Candy Apple Hobo, $168); two pairs of fetching flats (albeit with not-so-fetching prices: "Pinata flats", $288; "Sunday Best flats", $388.) At bottom: Some cute kids.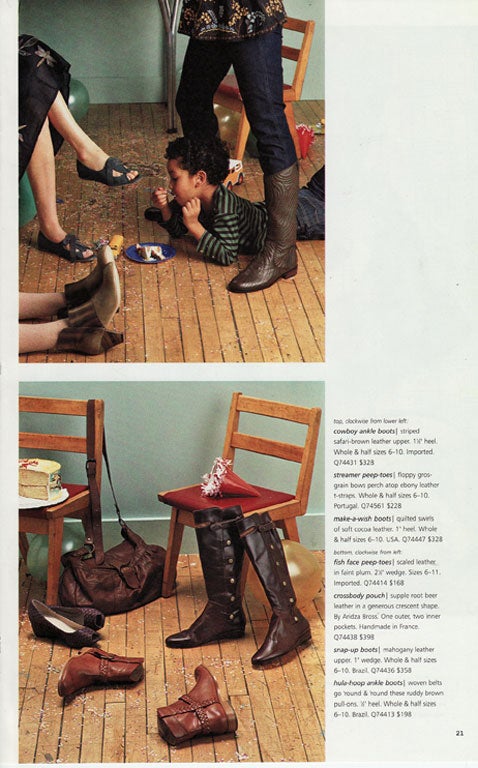 S
Those boots up top ("Make-A-Wish boots, $328) look comfy but we're more taken with the plum-hued "Fish Face Peep Toes" (bottom left, $168).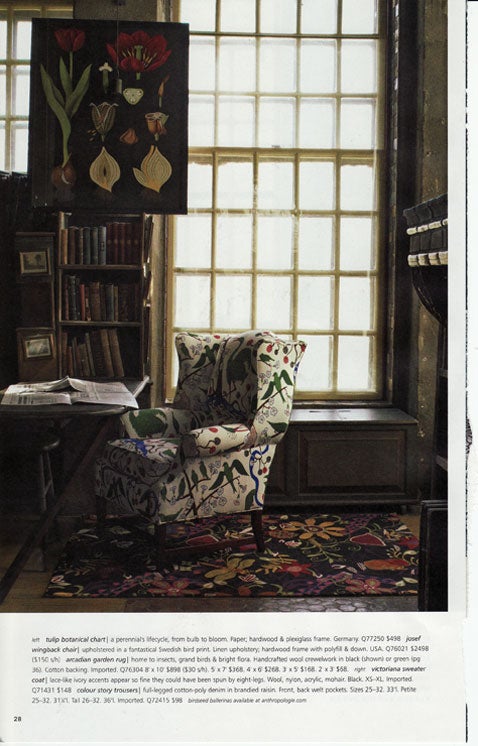 S
Maybe we're late to the design-party but we're intrigued by this tulip botanical chart ($498). We'd also love an actual house to live in, but that's a no-brainer.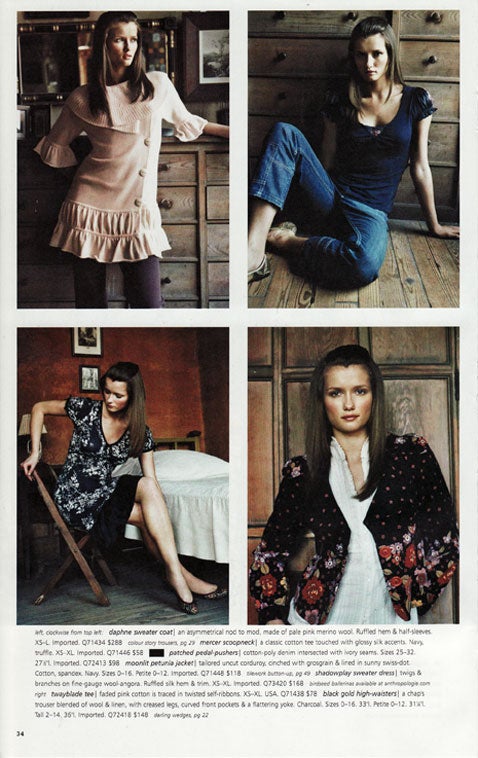 S
Yes on the "Mercer Scoopneck" ($58) at top right, and yes again on the "Shadowplay Sweater Dress" (bottom, left, $168).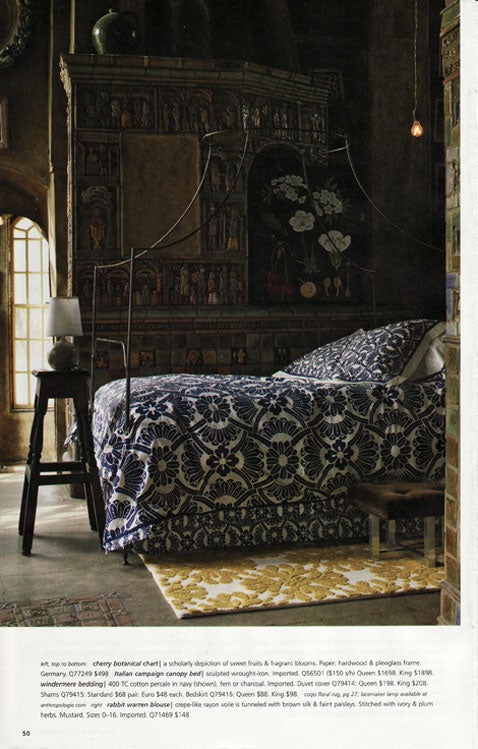 S
Can we buy this entire room? Or at least get some of that bedding? ("Windermere Bedding", $48-208)