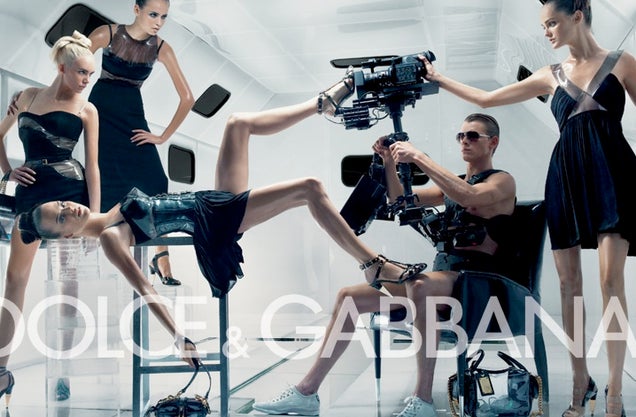 S
Just over the wires comes news that, bowing to international criticism, design-house Dolce & Gabbana is pulling a print ad depicting a woman being held down by her wrists as other men look idly on. (Anyone have a copy?)
Their explanation for the ad?
"We were looking to recreate a game of seduction in the campaign and highlight the beauty of our collections," the designers said.
We don't really think of seduction as being pinned down amidst a group of well-muscled guys. But to each his own. Now if they'd just rethink that creepy gynecological-exam image with the Steadicam.