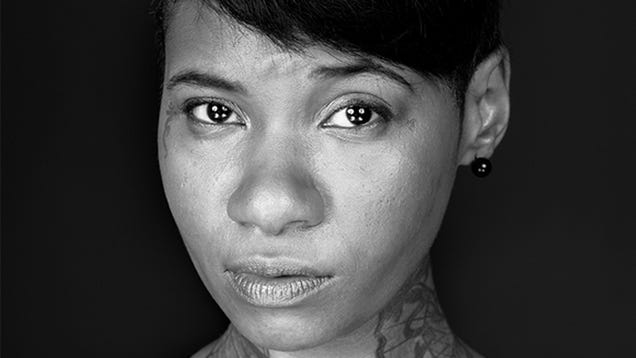 If all you want for Christmas is a sitcom written by and starring MC and Twitter All-Star Jean Grae, congratulations because that's exactly what you're getting!
Earlier today, Grae — who we were lucky enough to include in our Jezebel 25 — announced that she will be premiering a new, original webseries on Christmas day:
LIFE WITH JEANNIE premieres Christmas Day 8pm. You might see some ads about it today. Okay. You will. You will totally see them. : )

— LIFE WITH JEANNIE (@JeanGreasy) December 23, 2013
LIFE WITH JEANNIE is a sitcom. Not an album. I wrote, directed and am starring in it. Brilliant people are in it too. More details today.

— LIFE WITH JEANNIE (@JeanGreasy) December 23, 2013
This is so exciting! We already know that Grae is hilarious from her Twitter account and we also already know that she's out-of-this-world talented from her music so, really, there's no reason to think that this will be anything but the best.
Those of you who celebrate Christmas should make preemptive apologies to your loved ones. You will not be spending the 25th with them because you now have more pressing, Jean Grae-related plans.
Photograph by Nikola Tamindzic.